Opis
Lenovo ThinkStation P520 Workstation Xeon W2133, 32GB RAM, 512GB NVMe SSD, Nvidia Quadro P4000
A true performance champion
Balances lightning-quick computing and professional graphics perfectly
Cutting-edge storage, memory, and cooling
Handles huge workloads and complex modelling to virtual reality
Configurable and energy efficient
This 33L workstation is designed with performance and reliability
Designed for users, engineered for IT managers
Powerful enough to render virtual reality (VR), this high-performance workstation lets you tap the speed and efficiency of Intel® Xeon® processing and NVIDIA® Quadro® graphics. It also comes with Independent software vendor (ISV) certification from all the major vendors like Autodesk®, Bentley®, and Siemens®. To learn more about ISV certification.
Easy to set up, deploy, and manage, the ThinkStation P520 endures rigorous testing in extreme environmental conditions. You can count on its reliability and durability. With an exceptional design and build quality, it gives you increased serviceability along with decreased downtime. A win-win for any organization.
What's more, fine-tuning and optimizing system performance is a breeze. Simply download and run the Lenovo Performance Tuner and Lenovo Workstation Diagnostics apps.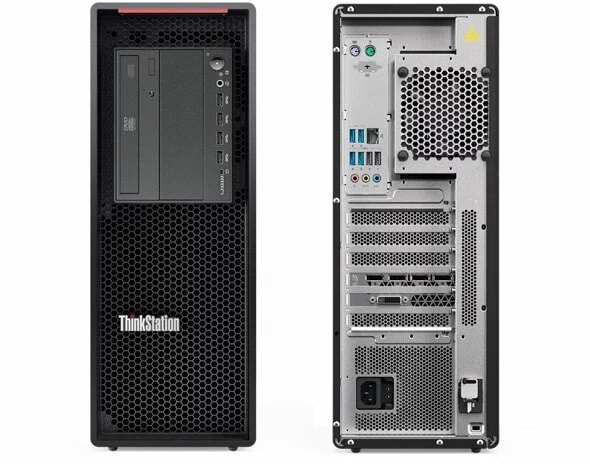 Performance you can count on
Fueled by the latest Intel® Xeon® processors and NVIDIA® Quadro® graphics, the ThinkStation P520 delivers jaw-dropping performance and stunning visuals. Whether it's computer-aided drafting or 3D animation software, this tower has the processing and visual muscle to boost your creativity and productivity to new levels.
Configurable and reliable
Your P520 can be configured to meet your specific needs. Choose up to 512 GB of memory, and a variety of I/O configurations and storage options. However you configure your P520, ThinkStation workstations are well known for their reliability.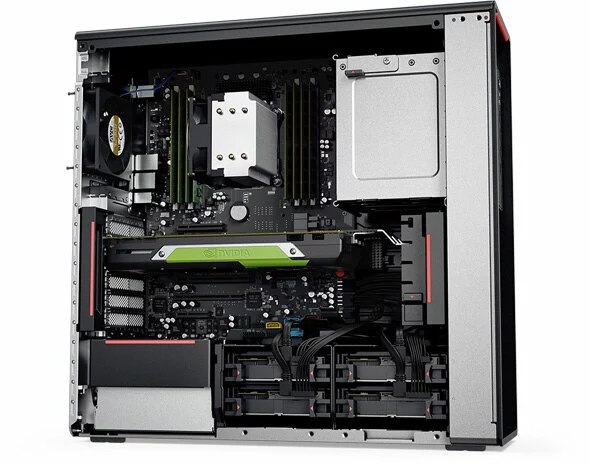 Get more done, quickly and easily
With our patented Tri-Channel Cooling technology, the P520 manages internal air flow and power supply better than most workstations. As a result, it runs more smoothly and efficiently—even when handling large workloads. The P520 also supports RAID technology and has two M.2 PCIe SSD slots embedded on the motherboard, enabling you to enjoy blistering-fast storage speeds.
Should you ever need to swap any components, there's no need to worry about tools and screws. Simply slide off the side panel and away you go. Lenovo can also help automate many of the manual tasks associated with deploying new machines, from asset tagging to custom image loading. Learn more about Lenovo services.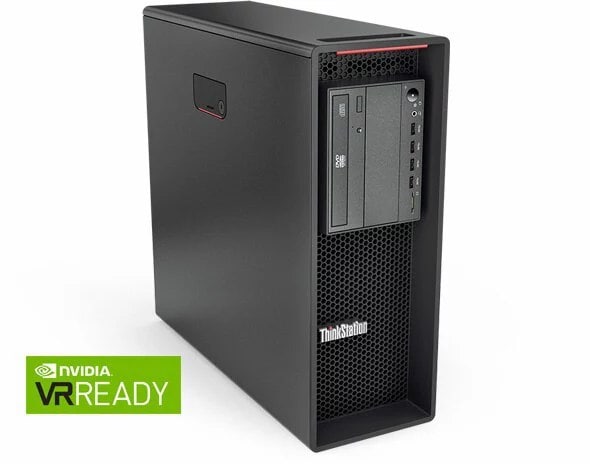 Like every ThinkStation before it, the P520 has undergone rigorous testing under extreme conditions. ISV-certified, it boasts error-correcting code memory, ensuring even greater accuracy and reliability. What's more, the front FLEX module gives you a range of options, including a media card reader, optical drives, and a variety of additional front access I/O ports.
With virtual reality (VR), almost anything's possible—from revolutionary designs and stunning special effects to highly complex simulations. With the option of high-performance NVIDIA Quadro® graphics , a truly immersive VR experience awaits.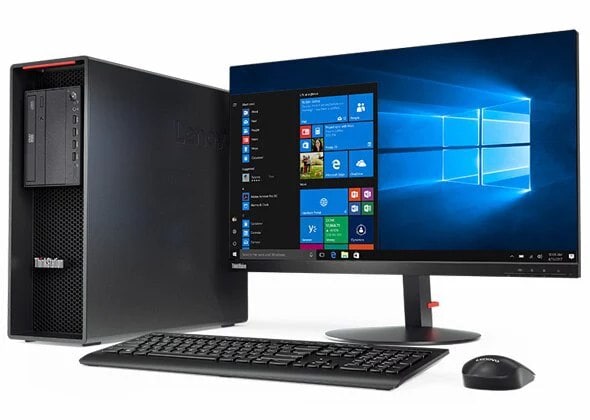 A helping hand when you need it
You'll be able to keep your P520 running at its peak thanks to Lenovo PC Diagnostics. Available for both desktop and smartphone, this intelligent app can help you diagnose and troubleshoot potential system issues. Should your machine ever fail to boot, an error code for additional assistance will be sent wirelessly to your smartphone.
In addition, there's Lenovo Performance Tuner. Free to download and easy to use, this software can help you fine tune your workstation to your specific software. For more information, please visit: thinkworkstations.com/products/lenovo-performance-tuner/
Better for the planet—and your bottom line
The P520 meets some of the world's most comprehensive environmental standards. A GREENGUARD®-certified workstation, it has also been rated EPEAT®, ENERGY STAR®, and up to 80 PLUS® Platinum PSU. And as a result of its energy efficiency, the P520 can even help lower your utility bills